Table of Contents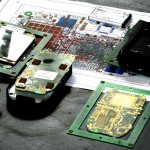 The Story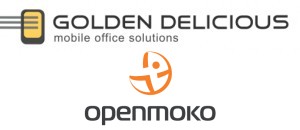 All started off after Openmoko Inc. began to ship the Openmoko Neo 1973 (GTA01) and Neo Freerunner (GTA02) in 2007, which are fully open source smartphones. A dream became true for many open source lovers and technology enthusiasts at that time.
Sadly, Openmoko Inc. canceled their efforts for an open smartphone in 2009. But due to their openness (schematics, hardware specifications, software) it was possible for enthusiasts from the Openmoko community, with great support from Golden Delicious Computers (one of the german Openmoko distributors), to develop a new and modern open smartphone – the OpenPhoenux GTA04.
Technical Specifications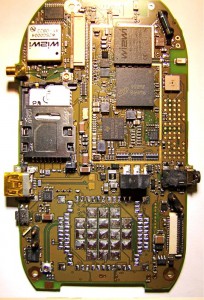 1GHz ARM Cortex-A8 processor (DM3730)
PowerVR integrated graphics (SGX530)
2.8" resistive VGA touchscreen
HSDPA 3G modem (Option GTM601)
512MB RAM
1GB internal memory & SDHC card slot (up to 32GB)
WLAN, Bluetooth, GPS, FM Transceiver
Accelerometer, Compass, Gyroscope, Barometric Altimeter
USB 2.0 OTG port, 2.5mm headset port, GPS antenna port, video out
Prototypes & First production run (2012)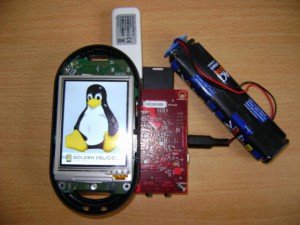 Golden Delicious Computers and the enthusiasts from the Openmoko community started off with the idea of stuffing a BeagleBoard into a Neo Freerunner case and connecting an USB UMTS dongle to it – this was the first prototype GTA04A1, announced in late 2010 and presented at OHSW 2010 and FOSDEM 2011.

Next, they started to integrate all of this onto a single PCB of the same size as the Neo 1973/Freerunner boards, so it could fit into their cases, use their batterys, antennas, speakers, buttons and touchscreens. This board was then called GTA04A2 – the second prototype, which had quite some problems. A redesign of that prototype resulted to the GTA04A3 "Early-Adpoter" boards, which were shipped to about 20 develpoers, enabling them to start with software development for the platform.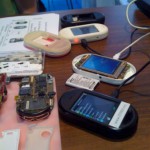 The next step was to reach out to the people by presenting the project on other conventions like the FOSDEM 2012, Openmobility 2012, Linuxwochen 2012 and the LinuxTag 2012, to produce bigger batches of GTA04s. To finance the first production run of the GTA04A4 (which includes some more fixes over the GTA04A3) Goldelico collected pre-orders from interested people from the Openmoko community. They were able to collect about 250 pre-orders and were thus able to start the first big OpenPhoenux production run.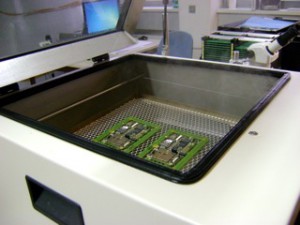 Unfortunately, "mass"-production turned out not to be an easy task. Goldelico had to find, analyse and solve a lot of problems within the production line and especially in the soldering process, which took a lot of time. Because of all the troubles the people who pre-ordered in the beginning had to wait about 1 year to finally get their devices. At the end of 2012 all problems were solved and the "Group-Tour" had successfully finished. The GTA04 team is very happy to have reached that big milestone. Now that there are about 300 GTA04s (A3+A4) out in the wild, the interest in the Linux/FOSS community seems to be growing for our project. To satisfy that growing demand Goldelico will happily produce more GTA04s of revision A5 (which will include some minor fixes over the A4).
"Now as we have finally learned everything about mass production […], it is time to kick-start the next [production run]." (Dr. Schaller, Golden Delicious Computers)
Next production run (2013) – Out now!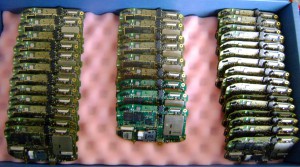 To finance the 2nd production run of about 200 more GTA04 boards Goldelico started to collect pre-orders just recently. The production should run smoothly that time, as there were no big changes and the process is known. Production will start in march 2013 and the boards should ship shortly after that.
If you're interested in pre-ordering one of those new A5 boards, check out the Handheld-Linux store. If you're interested in getting a complete "Letux 2804" unit (GTA04 board build into an Openmoko Freerunner case) now you can get it from the first OpenPhoenux reseller Pulster.eu (stock is limited!).
OpenPhoenux ecosystem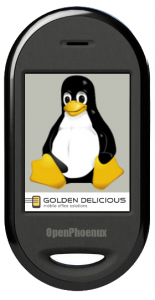 While preparing the next revision of the GTA04 and solving production problems, the guys at Goldelico started to experiment with other GTA04 powered devices. So it is no secret, that there is already an open GTA04 tablet prototype (Letux 7004) and the ready to use GTA04 professional PDA (Letux 3704), which can be used e.g. in logistics (RFID), measurement (GPS) or guiding tasks (big sunlight readable screen & long lasting battery).
The software for the GTA04 is already in a good shape as well. Besides the Debian (squeeze) hardware-validation image, there is the Debian based QtMoko distribution and the FSO based SHR distribution, which makes the GTA04 useable as a daily phone. Furthermore, a port of Replicant (fully open source Android) is in the works. All in all the GTA04 owners in the OpenPhoenux community seem to be satisfied with their devices, so is Nikolaus Schaller from Goldelico:
"[…] I enjoy every day to be member of this OpenPhoenux community. Let's make the OpenPhoenux fly to new levels next year!" (Dr. Schaller, Golden Delicious Computers)
I really appreciate to see our community grow again and can just second Nikolaus' sentence. I wish the community a successful year 2013, in which we can satisfy a lot of free software enthusiasts and freedom lovers needs. OpenPhoenux – Free your phone!
Some more Goodies
There are still some more goodies in the pipeline… So stay tuned!